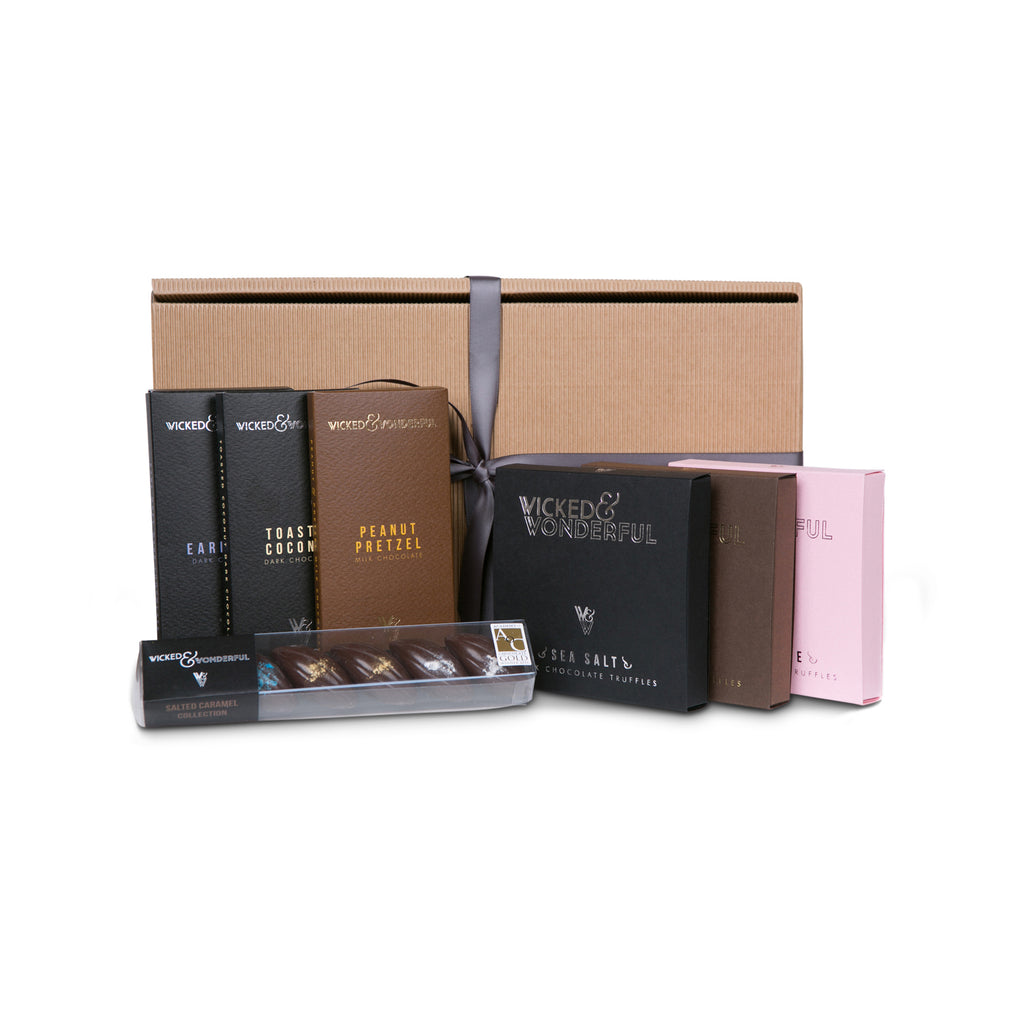 Chocolate Subscription - 3 Months
£35.90
Three monthly deliveries of our handcrafted chocolates

Each month you'll receive a different flavour and style from our handcrafted truffle, bar and filled chocolate collections. Some months may feature special edition flavours only available to Subscription members. Our chocolates are designed and created by our head chocolatier, a triple Academy of Chocolate Award winner.

Deliveries are sent around 15th of each month. 

Includes your free gift message (at checkout).

One of the following will be delivered each month
Two chocolate bars
Box of 9 truffles
Box of 9 filled chocolates
Please note that many of our filled chocolates contain alcohol.