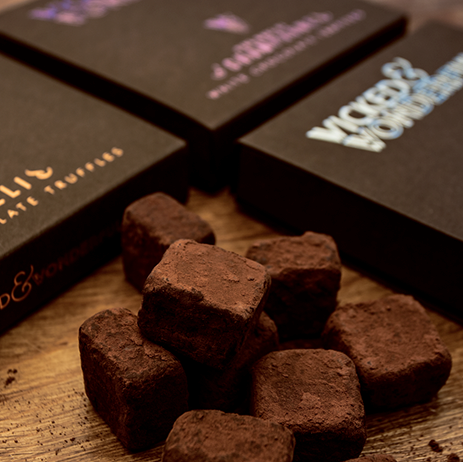 Truffle Club - 6 Months
£62.00
Six monthly deliveries of our handcrafted truffles
Each month you'll receive a different flavour of our handcrafted truffles. Some months will feature special edition flavours only available to Truffle Club members. Our truffles are designed and created by our head chocolatier, a triple Academy of Chocolate Award winner.

Deliveries are sent around 15th of each month. 

Includes your free gift message (at checkout).

Box of 9 truffles.