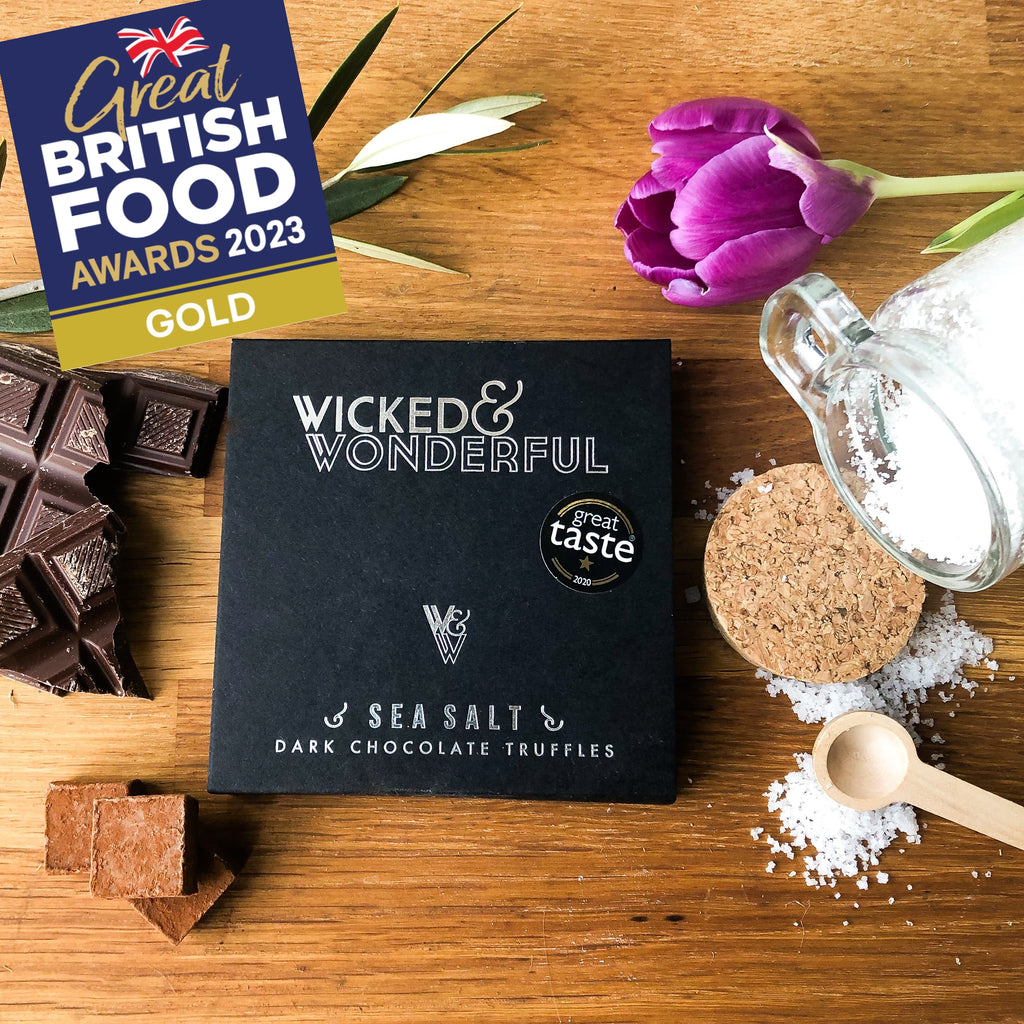 Award Winning Sea Salt Dark Chocolate Truffles (Vegan)
£8.95
Our Great Taste Award & Great British Food Award Winner. Vegan friendly, rich dark chocolate truffles hand made with fairer than fair trade chocolate
The lavishly wicked depths of cocoa-rich dark chocolate shown off in its purest form and highlighted with crystalline sea salt. Best savoured in secret!
Review from the judges at the Great Taste Awards:
'Rich aroma, dark fruity chocolate which melts slowly with a delectably smooth mouth-feel. The sea salt adds just the right contrasting notes, ensuring that the clean, full flavoured chocolate keeps its brightness, with no cloying sweetness. The balance of fruity and sweet notes, with the underlying notes of sea salt, develop into a satisfying long finish, without a hint of bitterness. '
Box of 9 truffles.
Weight 70g
Ingredients: Dark Chocolate (cocoa solids min 65%, sugar, SOYA lecithin, natural vanilla flavour), coconut oil, agave syrup, salt, cocoa powder.
Allergy Advice:  Soya. Made in an environment that handles nuts.